Logitech® G513 Carbon RGB Mechanical Gaming Keyboard – CARBON – US INTL – USB – INTNL – G512 TACTILE SWITCH
EGP2,650.00
Description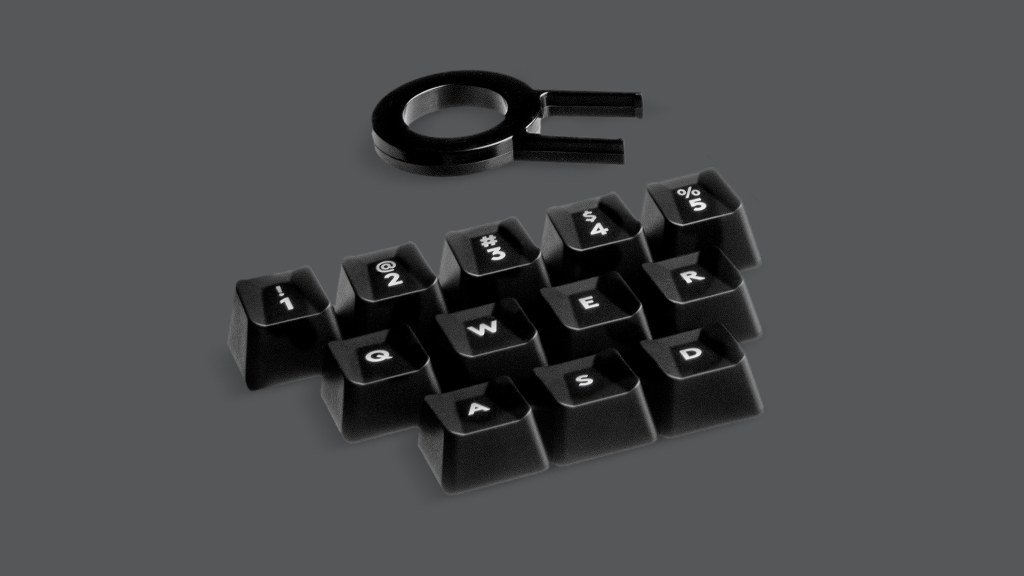 GAMING KEYCAPS
12 additional keycaps come with G513, so you can upgrade critical gaming keys to be as heroic as your gameplay. Swap them fast and easy with the included puller to remove the keycaps.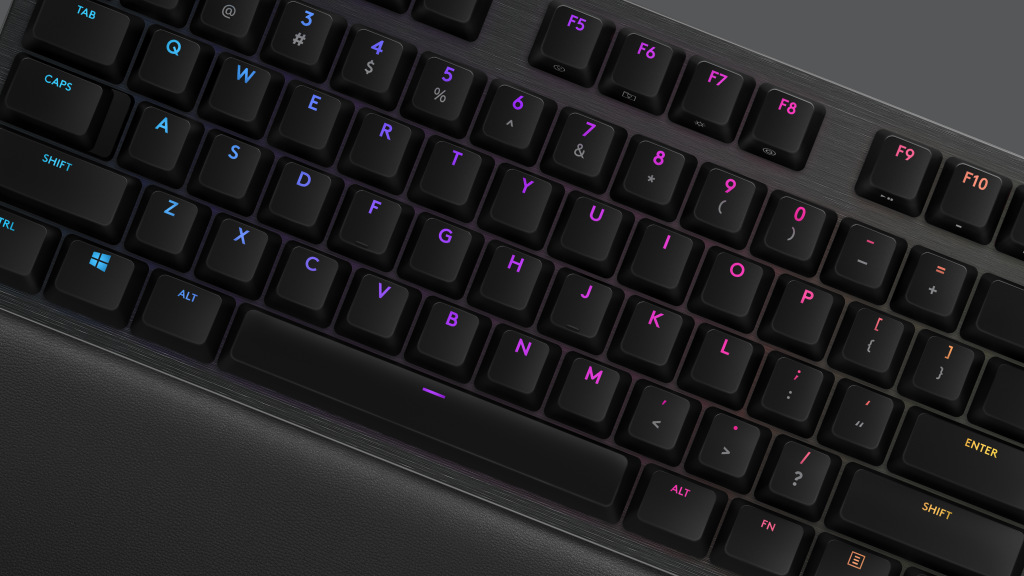 26-KEY ROLLOVER AND ANTI-GHOSTING
Press multiple keys simultaneously in any order and get exactly what you intended with 26-key rollover.
Performance-tuned anti-ghosting gives you reliable control when multiple gaming commands are given simultaneously.
PROGRAMMABLE MACROS
Use Logitech G HUB to program custom functions and macro commands on F1-F12 buttons. Make your gaming life easier. Execute complex commands, or unleash a timed series of actions or spells with the press of a button.
G513 GX BLUE
Length: 132 mm (5.2 in)
Width: 445 mm (17.5 in)
Height: 35.5 mm (1.39 in)
Weight (w/o cable): 962 g (33.9 oz)
Cable Length: 6 ft (0.3 m)
PALMREST
Length: 88 mm (3.46 in)
Width: 445 mm (17.5 in)
Height: 21.5 mm (0.84 in)
GX BLUE MECHANICAL SWITCHES
Actuation distance: 1.9 mm (0.074 in)
Actuation force: 50 g (1.76 oz)
Total travel distance: 4.0 mm (0.157 in)
Connection Type: USB 2.0
USB Protocol: USB 2.0
USB Ports (Built-in): Yes, 2.0
Indicator Lights (LED): 2
Backlighting: Yes, RGB per key lighting
SPECIAL KEYS
Lighting Controls: FN+F5/F6/F7
Game Mode: FN+F8
Media Controls: FN+F9/F10/F11/F12
Volume Contros: FN+ PRTSC/SCRLK/PAUSE
Programmable FN keys via Logitech G HUB
REQUIREMENTS
Windows 10, Windows 8.1, Windows 8, or Windows 7
USB port (for keyboard)
Media Controls: FN+F9/F10/F11/F12
Second USB port (for USB passthrough port)
(Optional) Internet access for Logitech G HUB software.